Our plant in Taupo, New Zealand
Our honey processing plant in Taupo serves as the hub for all our offices and workspaces for our employees.

It also houses our warehouse and advanced honey processing system.
The process begins
The honey arrives in barrels from the honey extraction plant and is stored in our warehouse until it is selected for production.
Afterwards, it is taken to a "hot room" to heat and soften the honey.
The tipping of the honey
The honey is then brought back and poured into the beginning of our honey processing system, where it flows through multiple heat exchangers to further heat and soften the honey.
This enables it to pass through a multitude of filters, removing any unwanted particles from the honey.
Honey is creamed
The honey is then cooled down by additional heat exchangers in order to be filled into the large mixing tanks.
Once in the mixing tanks, the "creaming" process begins, giving our Manuka honey its unique creamy texture.
Filling of the Honey
The creamy honey is then transferred to the production area, where it falls into the funnel and is ready to fill the honey jars.
The jars then arrive on a conveyor belt and are filled, sealed, and topped with a lid, one after another.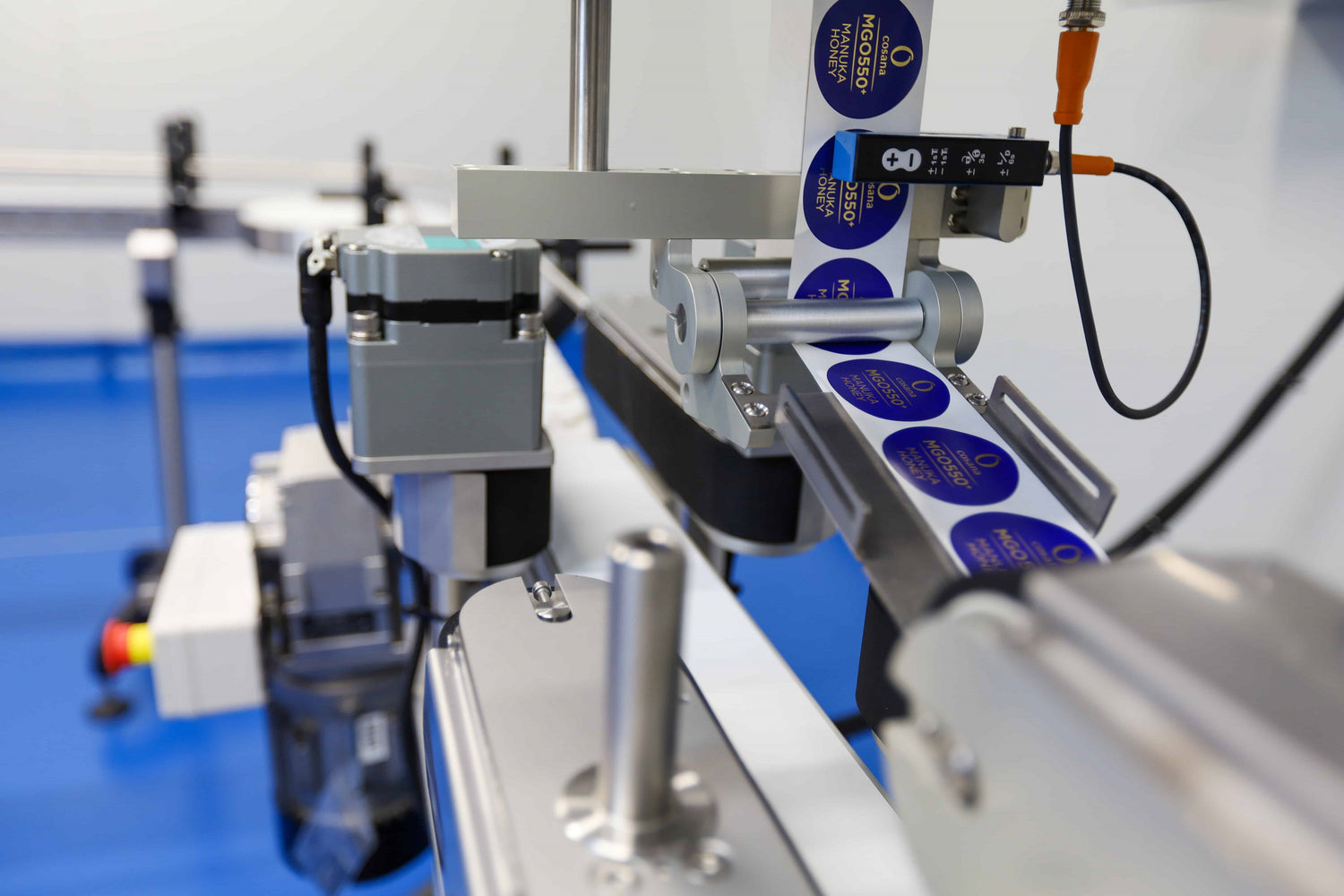 Labeling, further storage, and transport
The honey jars receive a top and body label, undergo a final quality control check, and are prepared for transportation.